International Business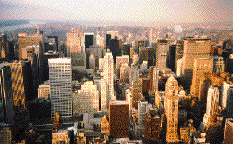 SOME HIGHLIGHTS:

New York: Arranged & managed trade show exhibits.
Stockholm: Developed & conducted dealer training sessions, product training seminars, & trade show exhibits.
Los Angeles: Arranged and managed several trade show exhibits, on-site training seminars, & business meetings.
Amsterdam: Managed technology transfer meetings.
San Jose, CA: Established branch sales office.
Cupertino, CA: Arranged & conducted several corporate level meetings, training seminars, & extensive other business.
Paris: Development of strategic e-Business alliances and affiliates programs. Exhibiting and market research at major conference.
San Francisco: Managed trade show exhibiting, corporate meetings, on-site training seminars, etc.
Chicago: Conducted market research, trade show exhibition management and corporate sales meetings.
Seattle: Led Edmonton Aerospace industry team on Premier's business mission to Washington.
Germany, England, Australia, Denmark, Italy, Norway, etc.: Established dealers. Trained & supported dealer staff. Established strategic relationships. Managed publicity campaigns.
Oklahoma City: Made presentation on "Aviation Aspects of Aviation e-Learning" by invitation of the FAA at their International Aviation Training Symposium.